Featured Property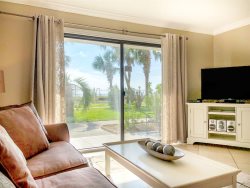 104- Beachtacular! 1st Floor Tropical Paradise Right on the Beach!!!
Guest Reviews
We thoroughly ENJOYED our stay in Unit 811 at the Summit while attending "Thunder Beach"! The room was BEAUTIFUL and spacious:) H2O Va...
Heather, Our Stay was very good!!! If only you could predict the weather!! Just Kidding we had no complaints!!!! As usual the unit was...
The perfect girls gettaway! :) Summit Unit 829 Me and a couple of my girlfriends decided to start the year out right- with a girls g...
View More Reviews
Area Map and Local Information