Featured Property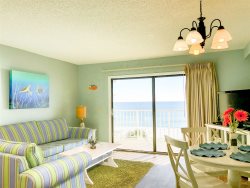 Beautiful view from this 5th floor unit-Washer/Dryer Included
Guest Reviews
We thoroughly ENJOYED our stay in Unit 811 at the Summit while attending "Thunder Beach"! The room was BEAUTIFUL and spacious:) H2O Va...
Heather, Our Stay was very good!!! If only you could predict the weather!! Just Kidding we had no complaints!!!! As usual the unit was...
The perfect girls gettaway! :) Summit Unit 829 Me and a couple of my girlfriends decided to start the year out right- with a girls g...
View More Reviews
Available Properties
Loading Available Properties
Flexible Dates? View other Properties close to your Date Range.
Available
Unavailable
Check-in
Check-out
Not finding what you're looking for?